Hard Wax Body Wax Spatulas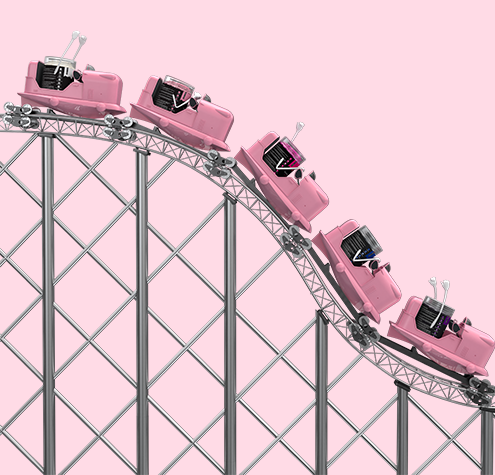 Hard Wax Beans
Whether you are looking for polymer based, natural, hypoallergenic or animal cruelty free, we have the perfect formula that will deliver flawless results. Miss Cire specializes in complementing the most effective properties into top-quality hair removal formulas to enhance the benefits of waxing no matter their skin type. Miss Cire's hard wax beans provide quick efficient results and a less painful waxing experience. If you want personalized recommendations on choosing which formula is the right one for your salon or spa, call (305) 302-2129.
Bundle up and save money!
Our waxing kits are the perfect introduction to beauty professionals in the making and licensed pros. They are designed to meet the expectations of the most demanding professionals in the waxing industry. We have gathered the best products to get you started. Our professional Wax kits provide all our our must-haves. Bundle up and save money !
Shop Hard Wax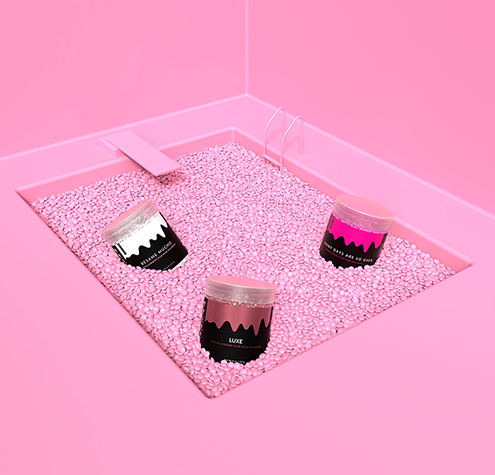 Frequently Asked Questions
Most professional estheticians invest in hard wax to use in all waxing treatments. It offers so many advantages! (it's practical, workable, easy to use, and mess-free). With hard wax, you don't need other types of wax, or non-woven strips, and it's definitely worth giving a try
The skin needs to be cleansed of all dirt, make up, sweat and lotions so that wax can adhere to the area. Next, make sure all your wax is on one side of your stick and then dispense all wax onto the skin. Using pressure, push down and in the direction of the hair growth. Not using enough pressure won't allow the wax to get suction cup base of the hair follicle. When you get to the top of your wax strip, create a "lip". This means to have a thicker part of wax at the end of the strip so it won't break off in multiple pieces when being removed. You will also want to make sure the sides of your wax strip are clean and not too thin. A strip that is too thin will break when being removed.
Also known as strip-less wax, is a specific type of wax used to remove hair. It's applied and removed a bit differently from the more common soft waxes (also known as a type of strip wax). However, both ultimately have the same goal: to remove hair from the follicle. For the most sensitive areas of the body, you should always consider it optimal results.
Melt down the excess wax inside and carefully dispose of it. Next, allow your warmer to cool to a tolerable temperature and wipe the inside with either alcohol wipes or a cloth with isopropyl alcohol. Ensure your warmer is completely dry before plugging it again.
Depending on the density of the hair growth, your waxing appointment will take between 15-30 minutes, for first timers allow 30 minutes. A little painful, yes, but with swift strong hands and an efficient therapist by your side, it will be over very quickly, the results are well worth it.
Use a special cleaning product for depilatory wax. These products do not contain harsh solvents or other harmful ingredients, and they have a slightly oily texture that glides and removes hardened wax drips and stains without damaging any surface.
How often you get a wax is slightly dependent on the area, but we recommend waxing every four weeks for the best results. Everyone's rate of re-growth is different so results will vary between guests. But remember, with the right products, you can help your skin stay smoother, longer.
Sunlight: While sun exposure is usually an easy source of vitamin D, it can pose a big risk on freshly waxed skin. The skin's outer layer is weakened and the skin itself is more vulnerable to burns and swelling. Hyperpigmentation is another result of UV rays on sensitive skin, especially for darker skin, so if you must spend many hours under the sun, remember to apply sunscreen as often as you can. Physical Activity: Exercise entails friction in many areas of the skin, and this increases the risks of rashes and irritation. Intense workouts also generate more sweat, making the skin more vulnerable to infection caused by bacteria. Sex should also be avoided, especially after bikini and Brazilian waxes. Large Bodies of Water: For your regular washing routine, it's better to stick to showers over baths, since bathtubs and bathwater collect more germs, increasing the chances of skin infections. Public pools and beach water carry the same risks, on top of the potential damages that saltwater and chlorine can easily cause on the skin when its pores are open and the outer layer isn't fully heal. Touching, Pulling, and Scratching the Skin: Most of the leftover itchiness disappears during the post-wax treatment, but it's still important to stay alert and avoid unconsciously touching the waxed area in the days after the session. You must also be careful while scrubbing during the shower and if you plan on exfoliating the skin. While exfoliation is an essential part of a skincare routine, it must be performed mildly or avoided altogether for at least three days after the wax session. After all, the stripped dead cells are the reason why freshly waxed skin is sensitive in the first place. Tight Clothing: Yet another reason to avoid exercise for a couple of days. Tight-fitting clothes and certain fabrics can be a constant source of friction, causing redness, irritation, and rashes. Saunas and Warm Environments: Saunas combine two major risk factors. They keep a consistent circulation of steam and the warm temperatures can easily harm the skin. Being public venues, they are also the resting spots of germs and bacteria, making it easier for them to adhere to the skin. As a rule, it's best to avoid places with high temperatures, as well as appliances that work as sources of heat. Be careful while handling portable cookers, irons, ovens, burners, boiling pans and similar objects during your daily chores. Skin Products with Chemicals and Fragrance: Many of the ingredients in common lotions, soap, sprays, and deodorants have artificial components that can prompt irritation and hinder the healing process.
Miss Cire does not recommend mixing wax beads since each is formulated differently. Mixing our formulas can change the performance, consistency and melting point of the product.