WAXING ACNE-PRONE SKIN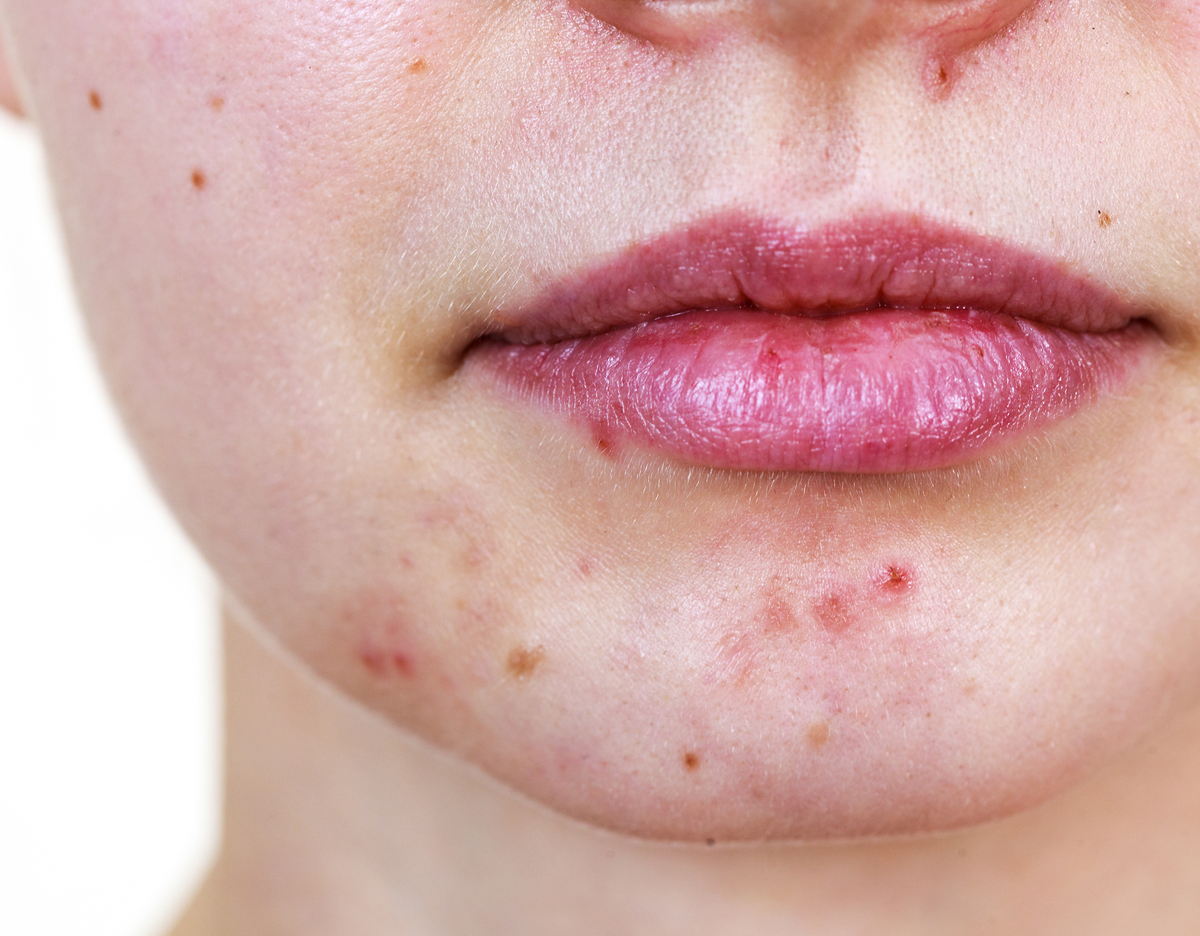 If you have acne-prone skin or breakout after waxing, let's explore how to safely get your skin hair-free without a waxing breakout. Acne has three main contributors: excess oil, bacteria, and inflammation. If you want to do wax for acne-prone skin, you must ensure skin is kept clean, calm and hydrated to balance oil production and avoid pimples after waxing. We've got the best wax for acne-prone skin and the best advice on how to wax it safely to leave breakout-prone skin better than you found it.
CHARACTERISTICS OF ACNE-PRONE SKIN
CAN YOU WAX WITH ACNE?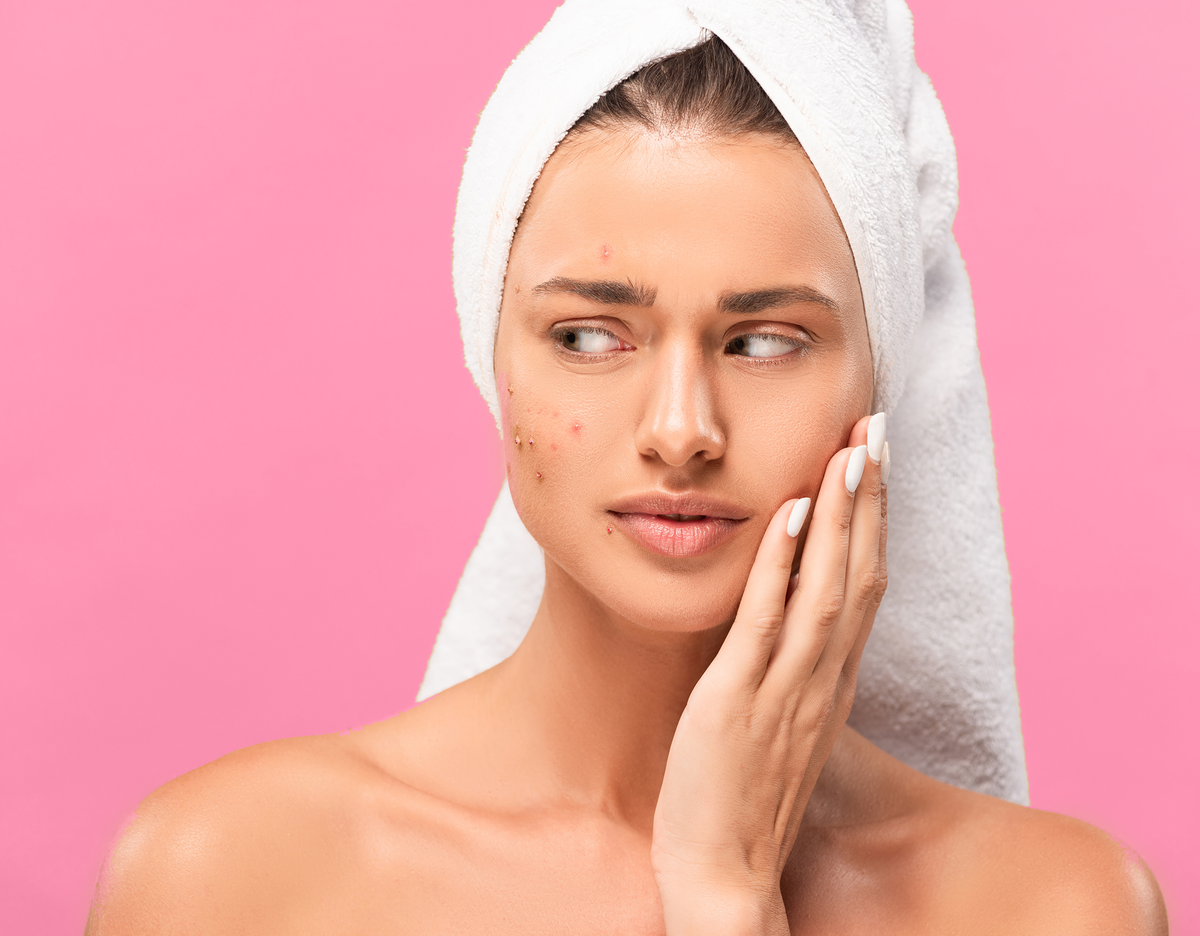 You should never wax over an active breakout. Waxing acne-prone skin over active breakouts can worsen a breakout after waxing and leave scarring. Wait until your active acne has healed before hair removal. If you have skin that, for the most part, is clear but you breakout from waxing, there are steps you can take to keep skin clear and happy. Start by using the best wax for acne-prone skin.
WHICH IS THE BEST WAX FOR ACNE-PRONE SKIN?
If you want to avoid breakouts after waxing, use high-quality wax from Miss Cire. These salon-grade formulas reduce inflammation, encourage detoxification and are gentle on the skin barrier. Miss Cire hard and soft waxes are your go-to waxes when waxing acne-prone skin because they can be applied at a low-temperature melting point and have protective properties that leave skin feeling soothed.
BEST WAX FOR ACNE-PRONE SKIN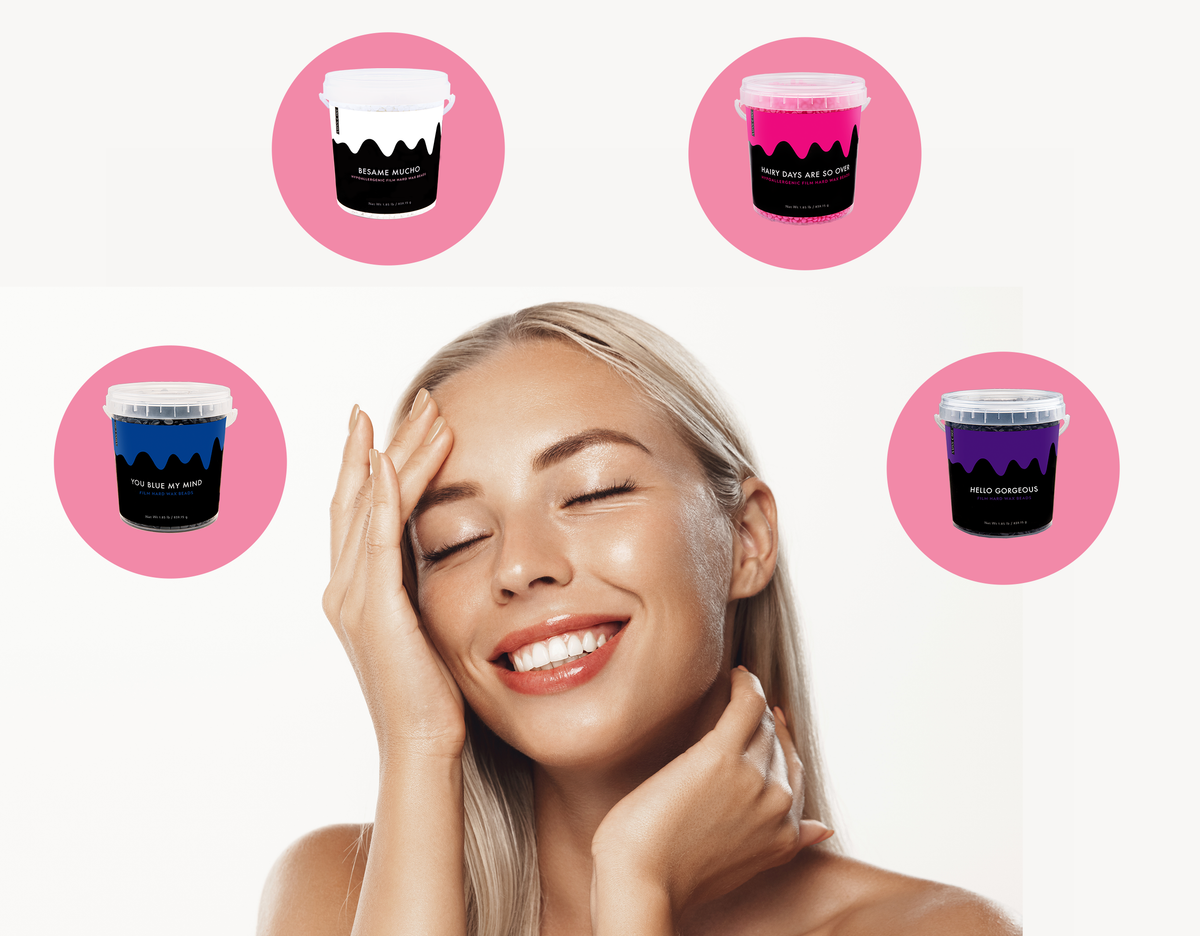 Acne-prone skin or those who often breakout from waxing can benefit from using stripless film hard wax. Miss Cire film hard wax creates a buffer over skin, so it only grips the hairs, reducing inflam-mation and irritation or a waxing breakout.
You Blue My Mind Film Hard Wax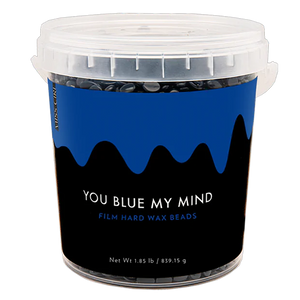 This regenerative gel film hard wax encourages blood flow and detoxification for clearer skin
Hello Gorgeous Film Hard Wax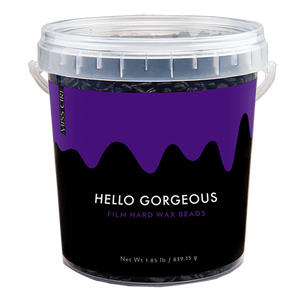 Leaves skin feeling smooth and balanced without waxing breakout drama
Hairy Days Are So Over Film Hard Wax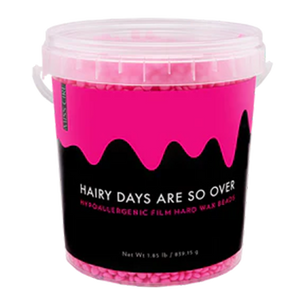 Gives breakout-prone skin smoothing hair removal with a hypoallergenic film hard wax made with non-irritating ingredients.
Besame Mucho Hypoallergenic Film Hard Wax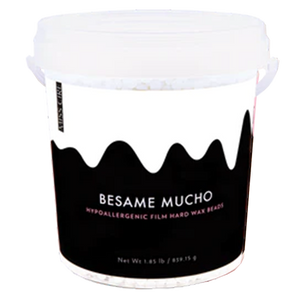 skin to reduce irritation and the post-breakout blues.
THE BEST FACIAL WAX FOR ACNE-PRONE SKIN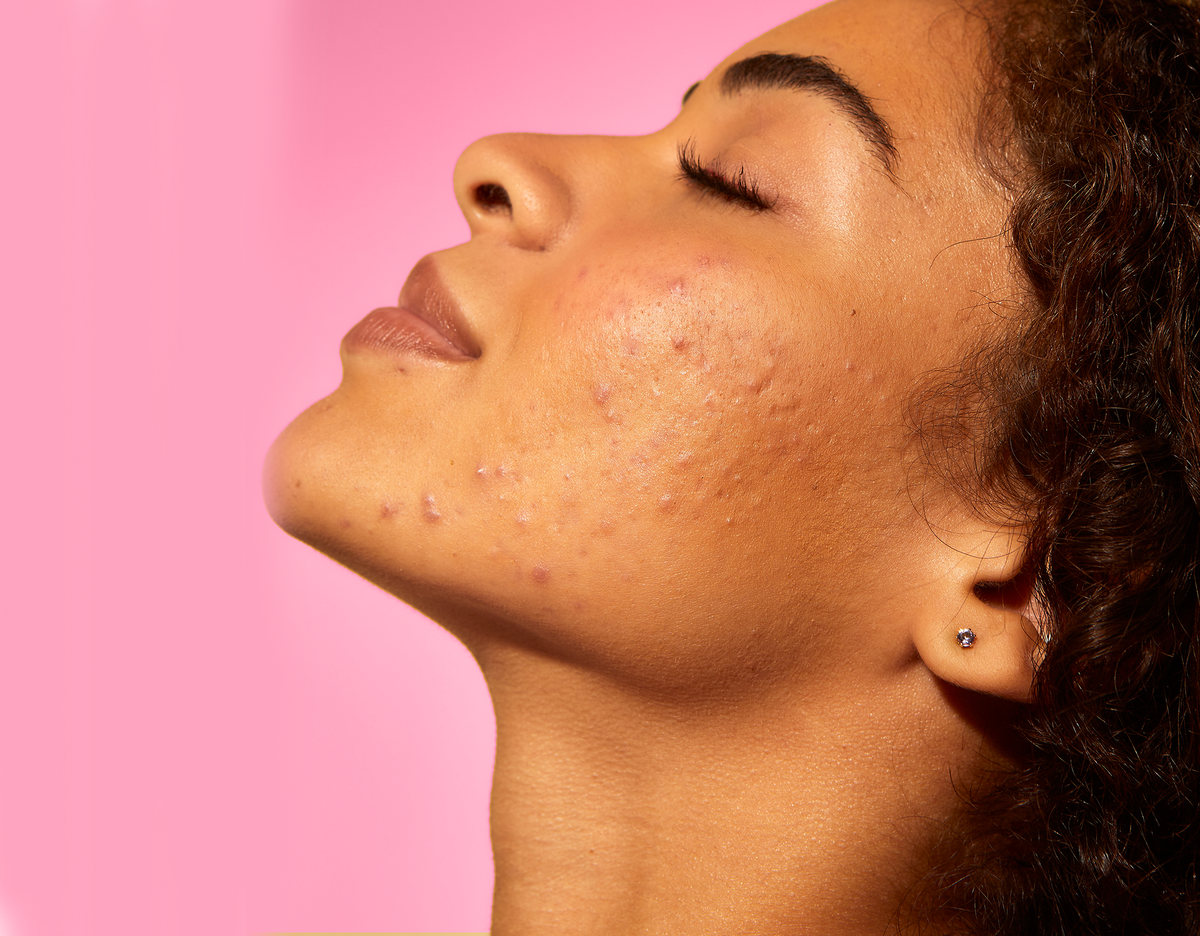 Miss Cire Soft Wax is an excellent facial wax for acne-prone skin on brows and lips.
Rio Green Soft Strip Wax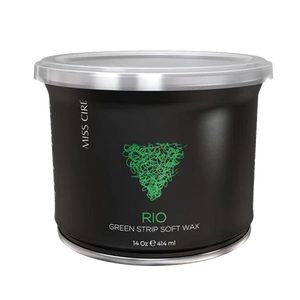 This is the perfect facial wax for acne-prone skin because of its anti-inflammatory and antimicrobial properties that help prevent post-wax breakouts.
Iconic Blue Soft Strip Wax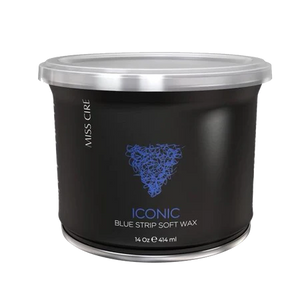 Made with high-grade ingredients, this soft wax will go easy on acne-prone skin while removing fine to coarse hair.
WHAT TO DO BEFORE WAXING TO AVOID PIMPLES?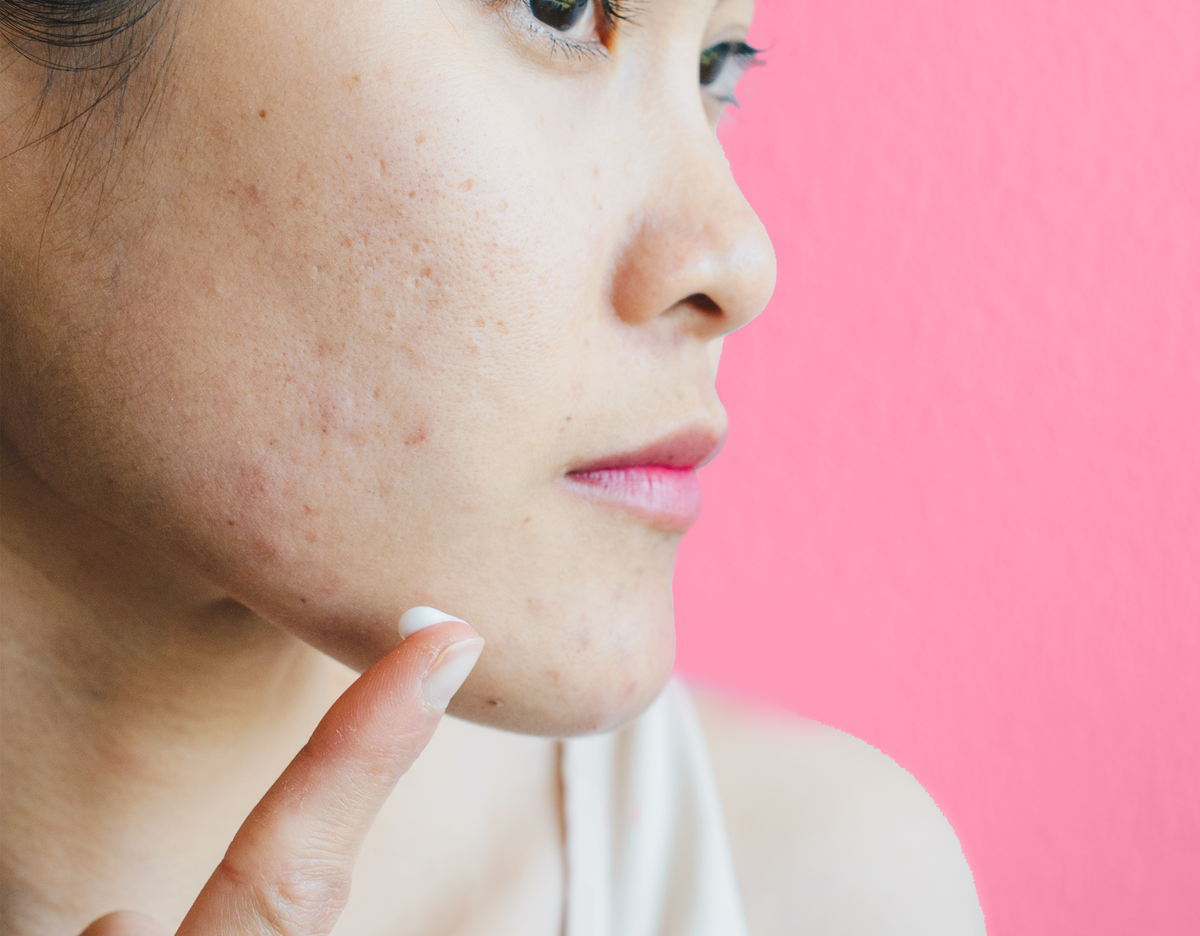 How you prep breakout-prone skin before waxing is essential to avoid pimples after waxing. Exfoliation 24 hours before waxing helps clear clogged pores, and using Miss Cire Pre-Depilatory Cooling Gel to prep before waxing acne-prone skin reduces bacteria and inflammation. This cleansing pre-wax gel purifies acne-prone skin while soothing it to reduce your chances of getting a breakout from waxing.
Active Ingredients
HOW TO PREVENT BREAKOUTS AFTER WAXING?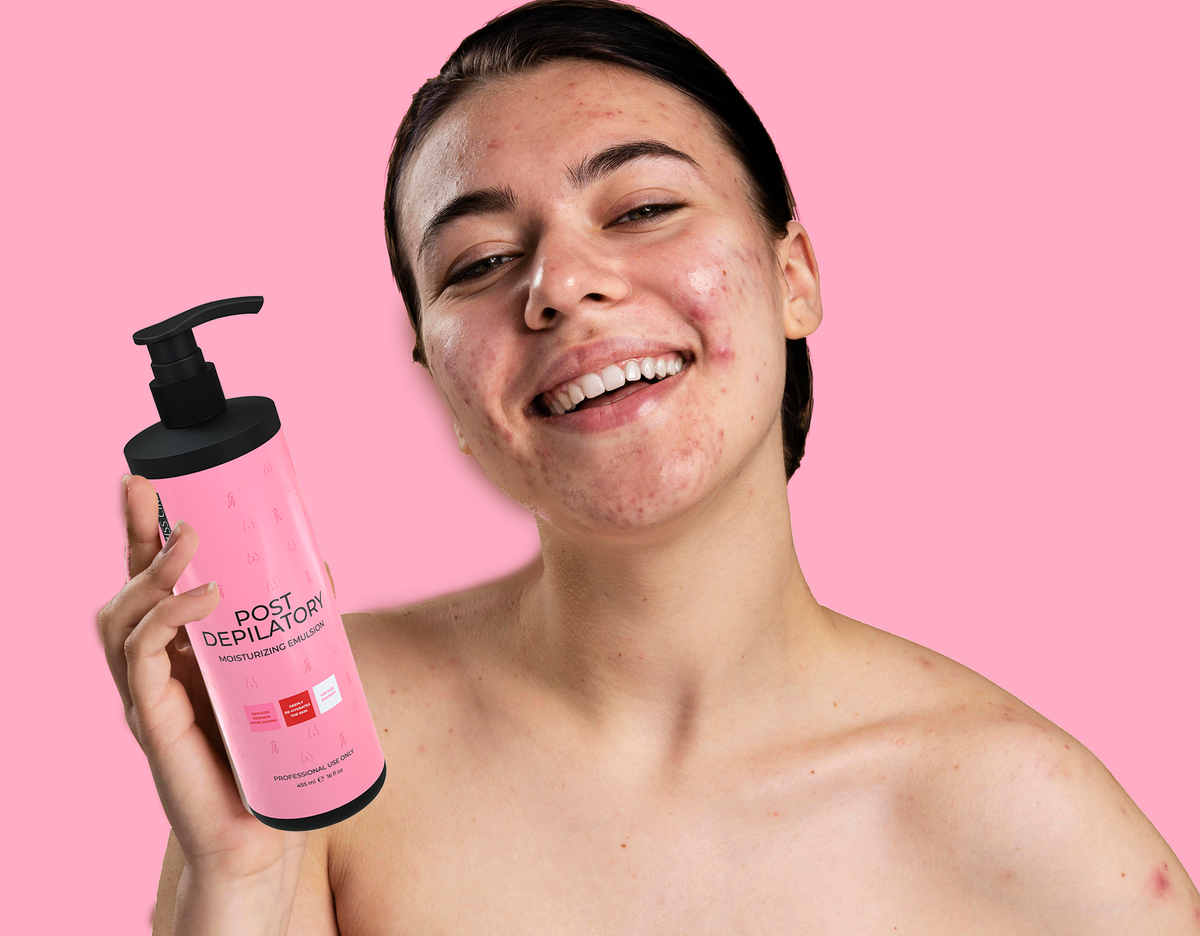 Miss Cire Post-Depilatory Emulsion hydrates to help reduce oil production while cleansing and soothing away bacteria and inflammation to reduce acne after waxing.
Active ingredients
24 HOURS AFTER WAXING ACNE-PRONE SKIN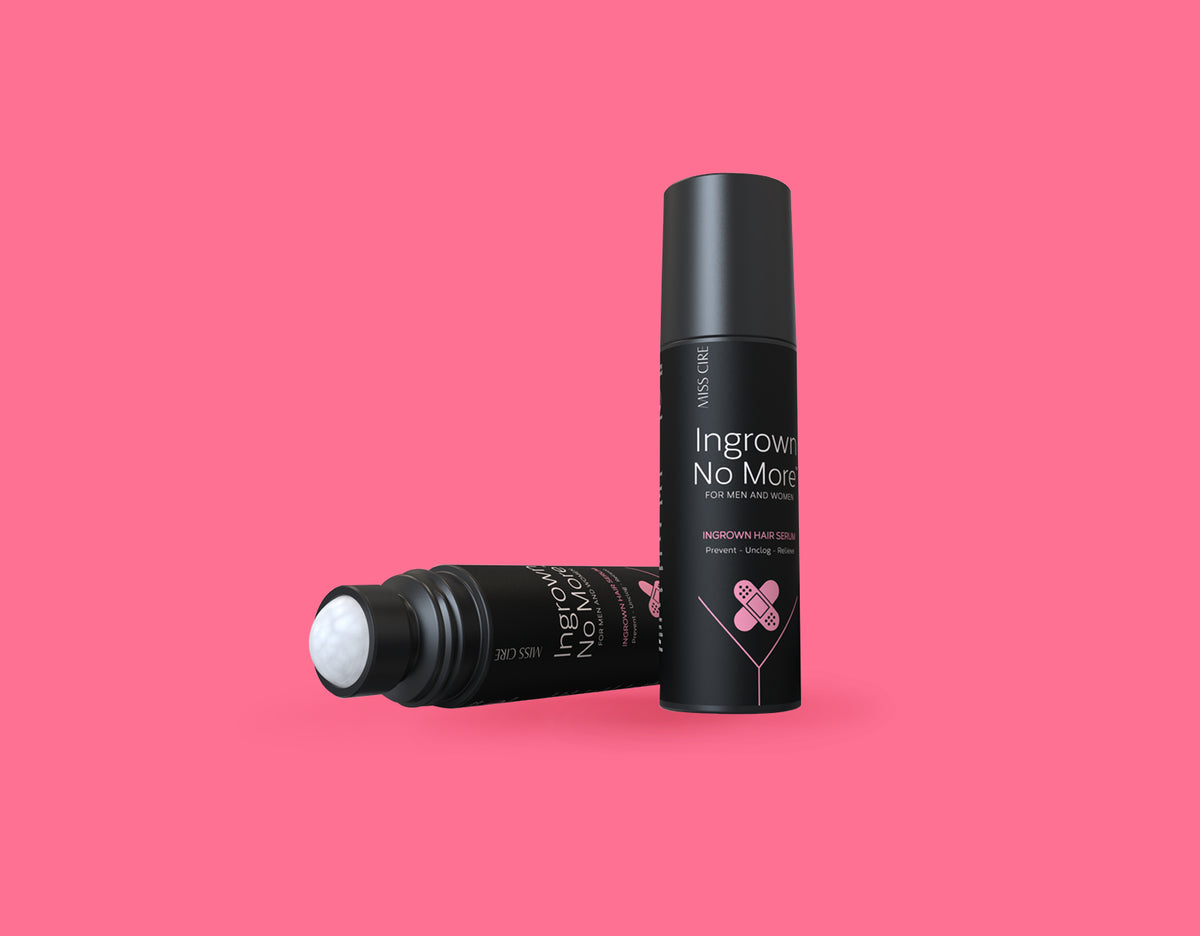 As skin bounces back after waxing, it must be kept clear and mellow to avoid post-wax acne. Dissolve flakes and get a hydration boost with Miss Cire Ingrown No More Serum to speed skin's post-wax recovery skills.
Active Ingredients
DO's AND DONT'S TO REDUCE ACNE AFTER WAXING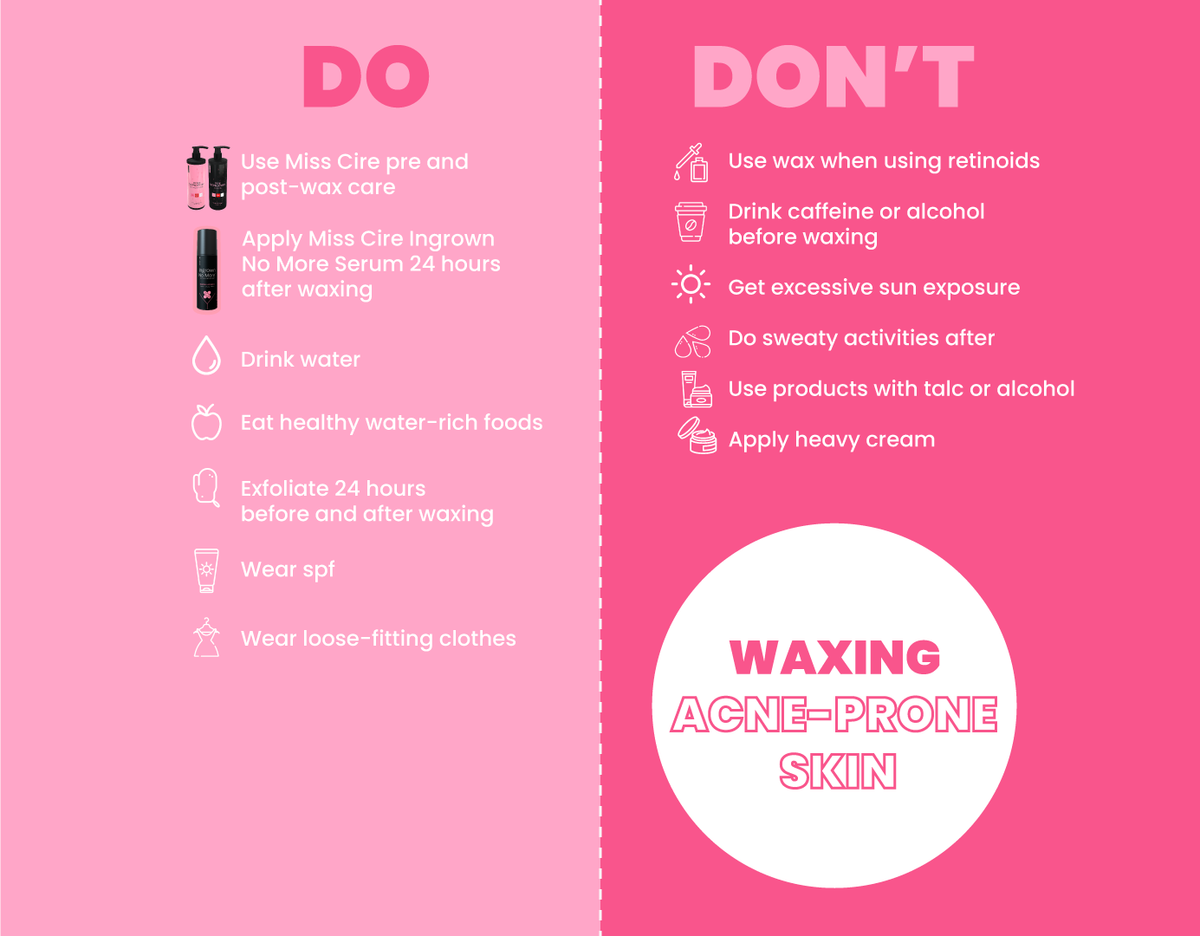 HOW TO WAX FOR ACNE-PRONE SKIN?
Always start by using the best wax for acne-prone skin!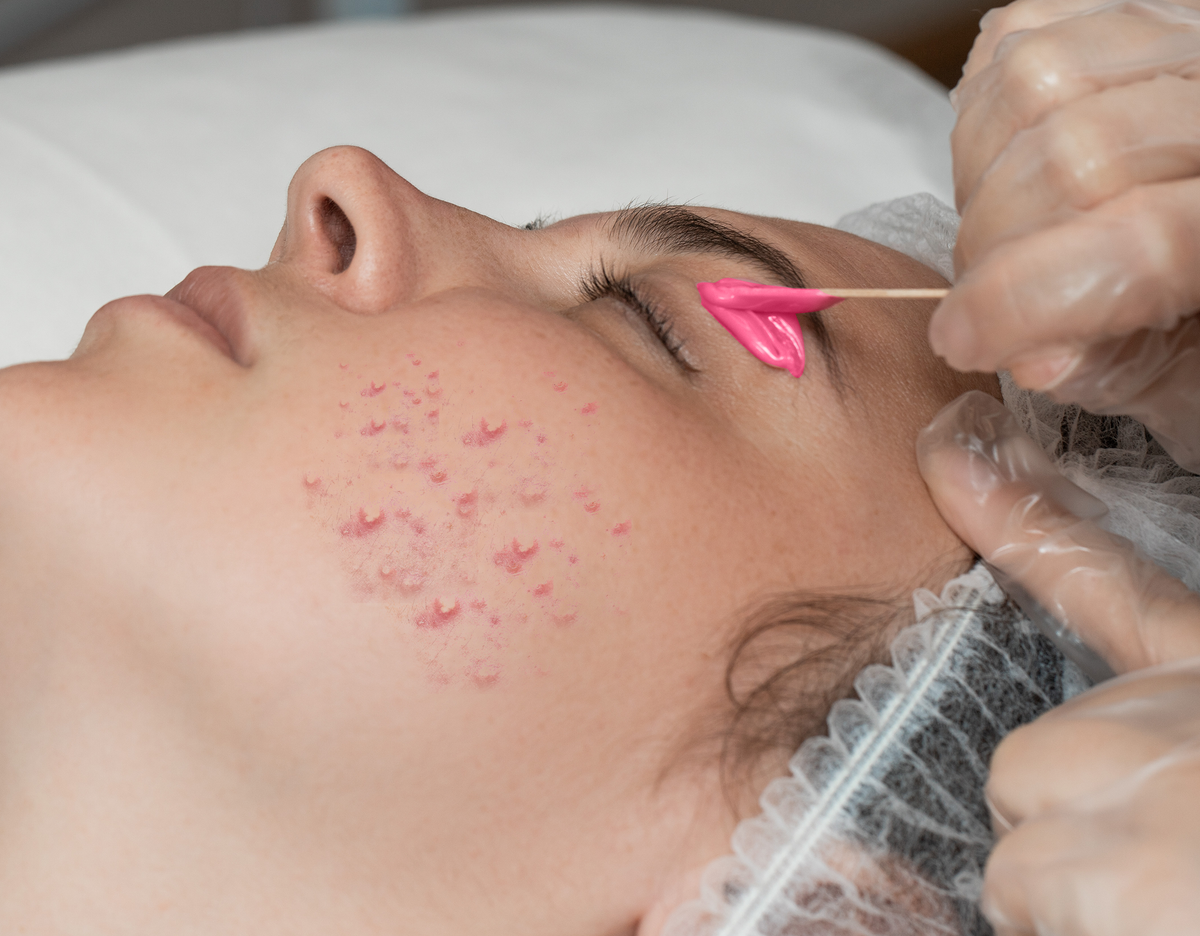 Don't mix acne medication and waxing unless you get the thumbs up from your doctor, and avoid waxing acne-prone skin over an active breakout.
For a Smooth Meltdown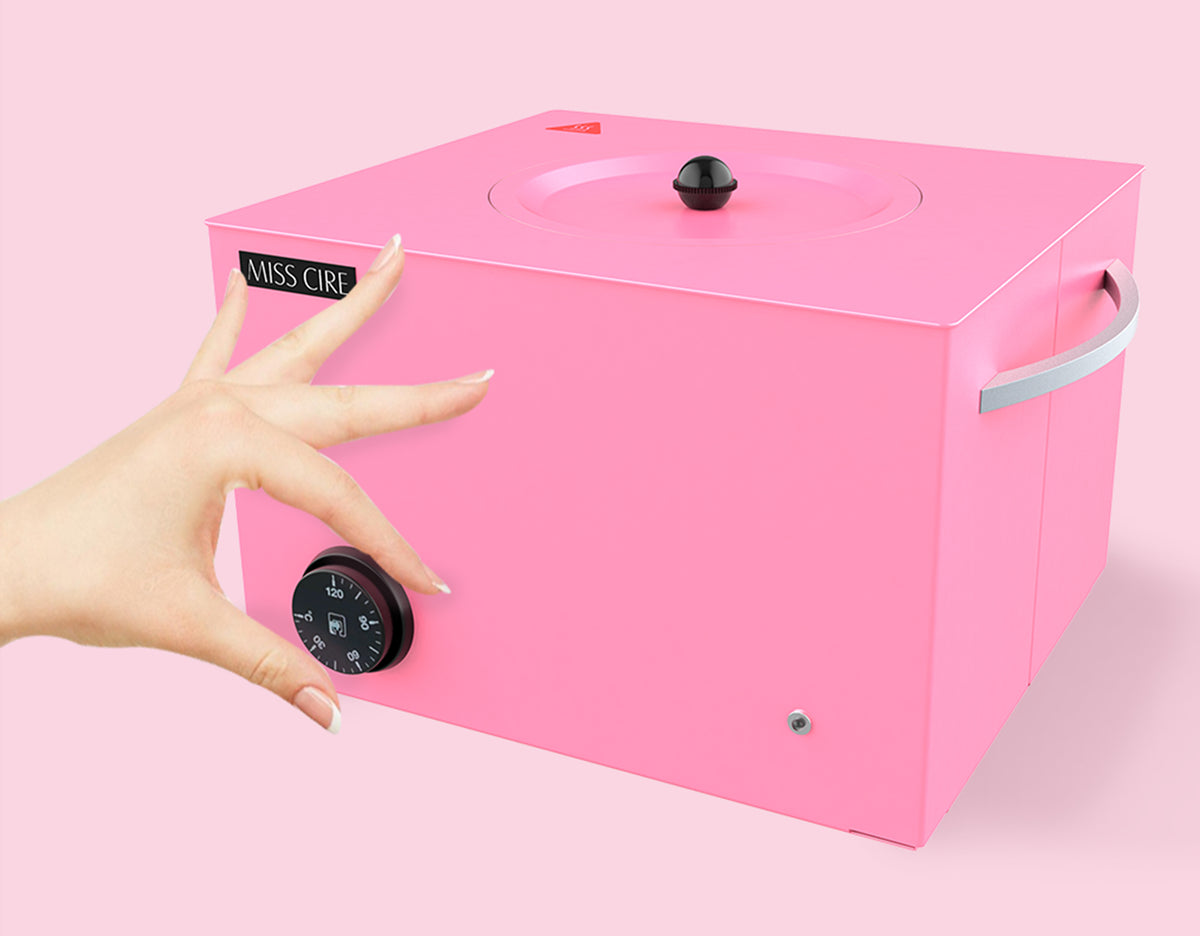 Start by using high-quality wax for acne-prone skin.
Turn on your warmer and set the dial to the desired temperature instructions as per your wax packaging.
Melt wax to a thick honey-like consistency for hard wax and a liquid for soft wax. Meltdowns can take approx. 20 minutes.
Keep stirring the wax from the outer edge of the pot while checking on how your wax is responding.
Test out your wax's heat level on the inside of your wrist to ensure it's at a safe temperature to apply to skin.
Your Prep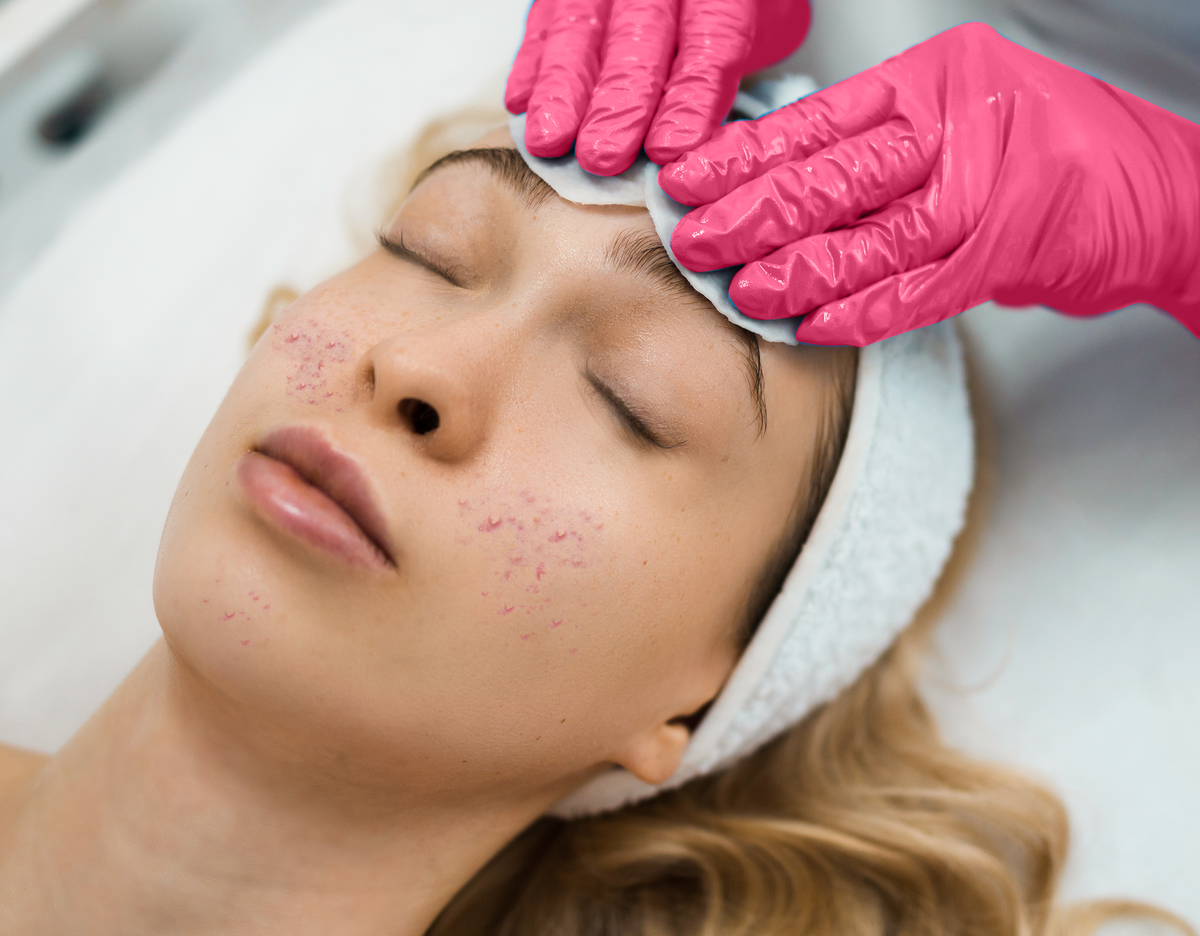 Wash your hands.
Cleanse and prep skin with Miss Cire Pre-Depilatory Cooling Gel.
Wax Application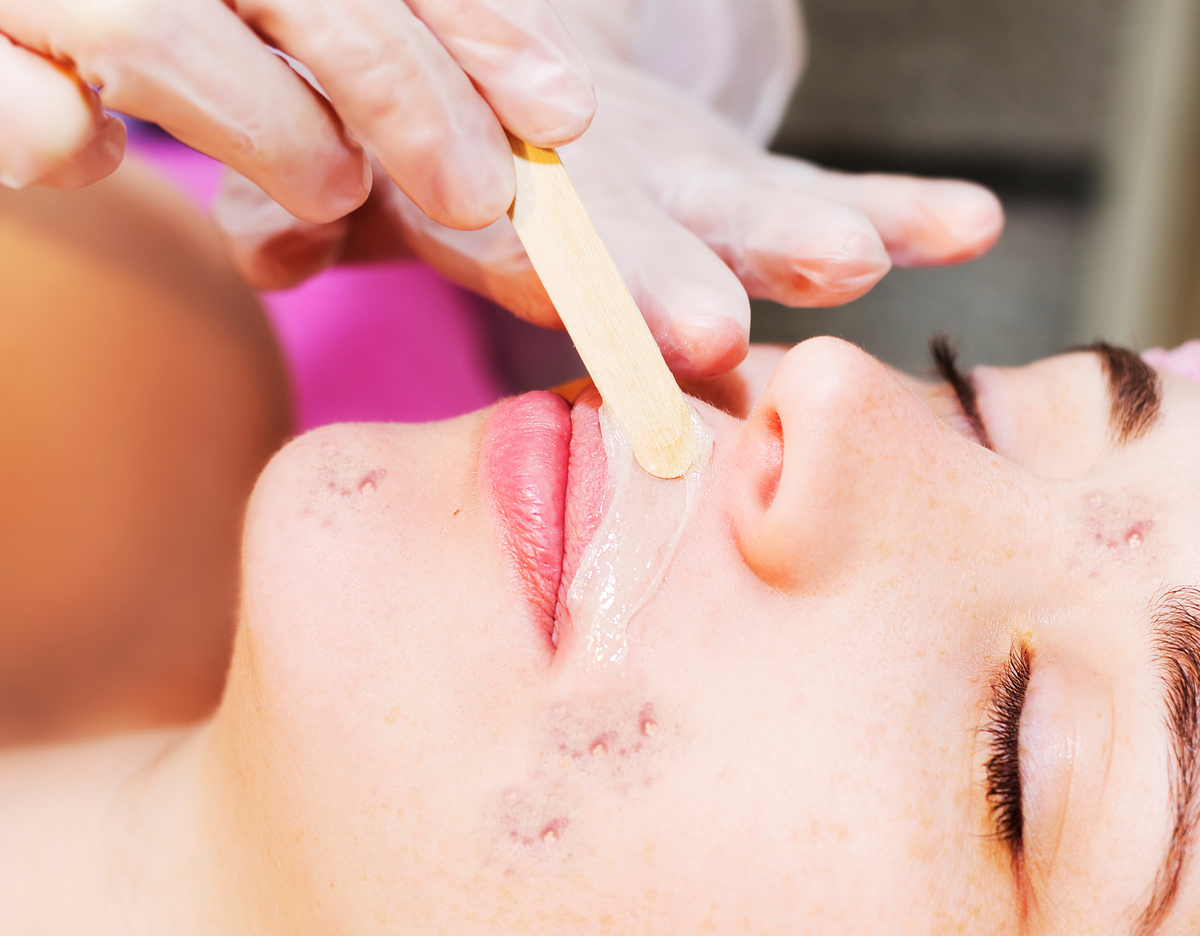 Apply wax in the direction of hair growth.
Only apply a thin layer of soft facial wax for acne-prone skin or hard wax for acne-prone skin.
Place and press over a non-woven wax strip. For hard wax, give it a second or two to set, then press over it to help the wax adhere evenly over hairs.
Don't double-dip your wax stick back into the pot to avoid getting bacteria into your wax and cross-contaminating skin, increasing your chances of a breakout from waxing. Toss each waxing stick after each use.
Avoid going over an area more than once with soft wax. When using hard wax, if you need to go over an area more than once, pay attention to how the skin reacts and proceed with caution. Don't proceed if skin is overly inflamed.
Removing Wax Strips On Acne-Prone Skin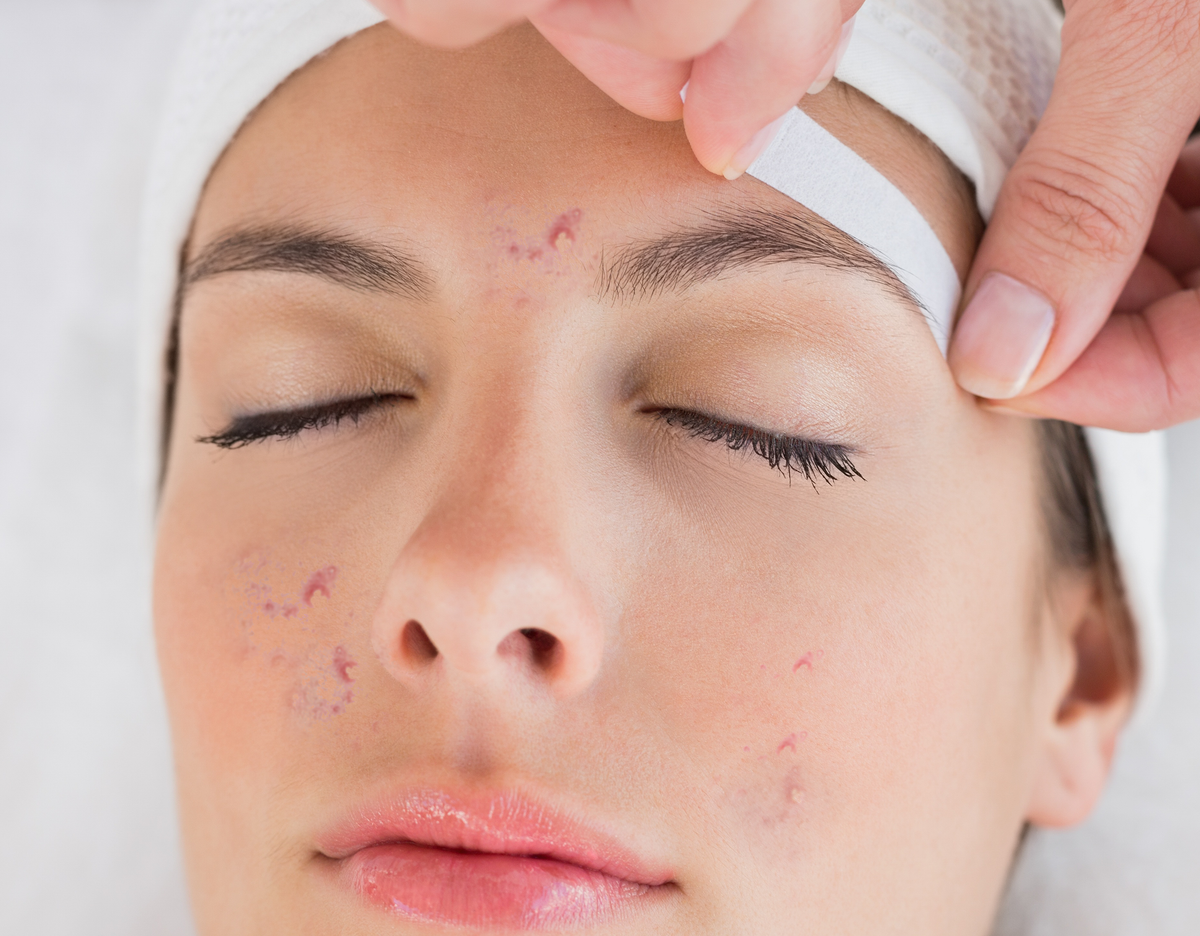 Hold skin taut and keep it anchored with one hand as you pull off your strip in the opposite direction of hair growth with the other hand.
Pull straight back, never up and out, away from the skin.
Taking a deep breath before each pull can help minimize discomfort.
After pulling off each strip, press on the area to soothe the skin.
When finished, immediately apply Miss Cire Post-Depilatory Emulsion to soothe, cleanse, moisturize, protect, and remove any remaining wax residue.
After Care When Waxing Acne-Prone Skin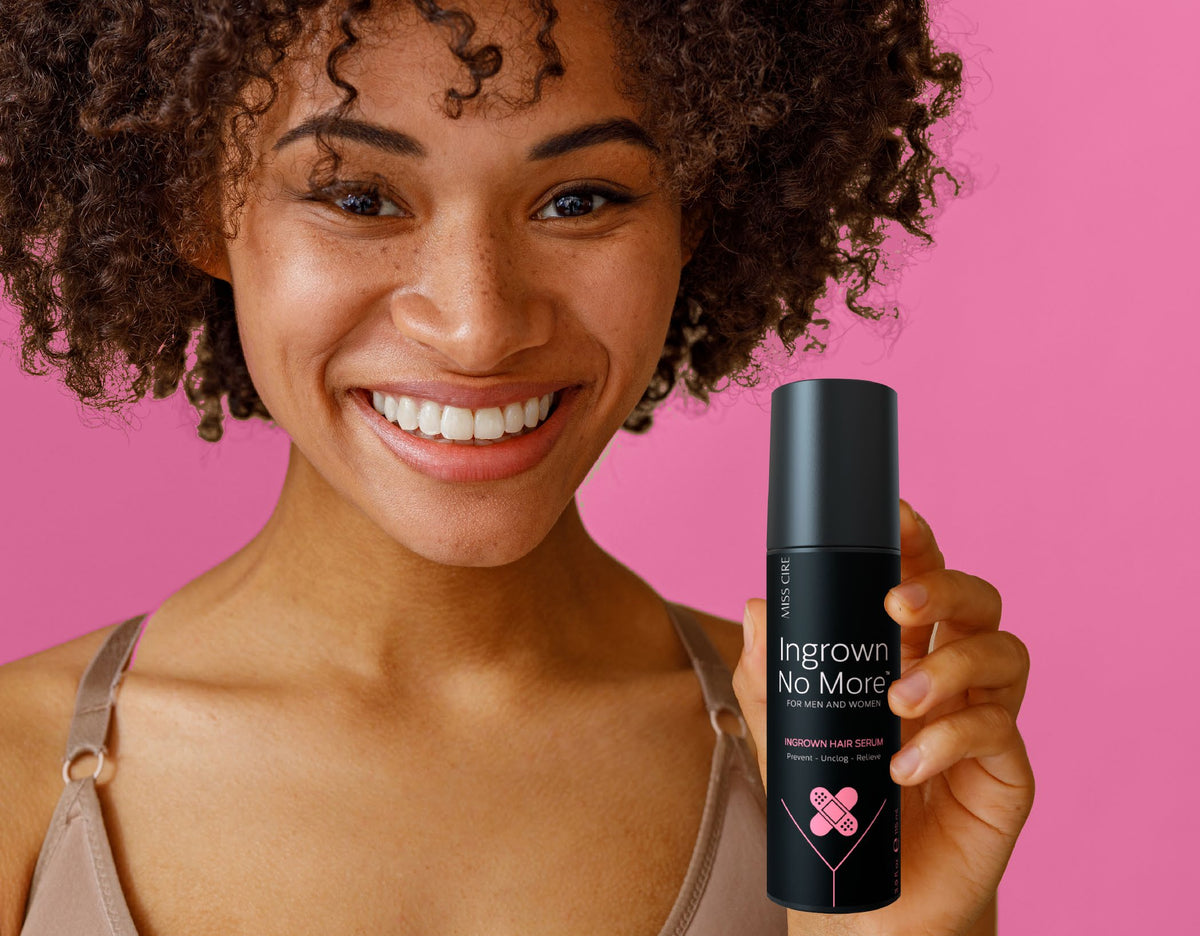 After waxing, wear loose clothing (cotton and linen fabrics are best).
Avoid hot baths or pools until the next day.
Only use cleansing, moisturizing and non-comedogenic products on acne-prone skin after waxing.
24 hours after waxing, use Miss Cire Ingrown No More Hair Serum to clear pores for balanced, healthy-looking skin.
Exfoliate once a week in between waxing to keep skin clear and smooth.
Use lightweight moisturizers over damp skin to lock in moisture and reduce oil production.
Consult a board-certified dermatologist if you experience swelling or redness even a few days after waxing.
Pro Tip: Be sure to shut off, unplug your wax warmer, and replace the lid when you're not using it.