Ideal Temperature Settings for Best Waxing Results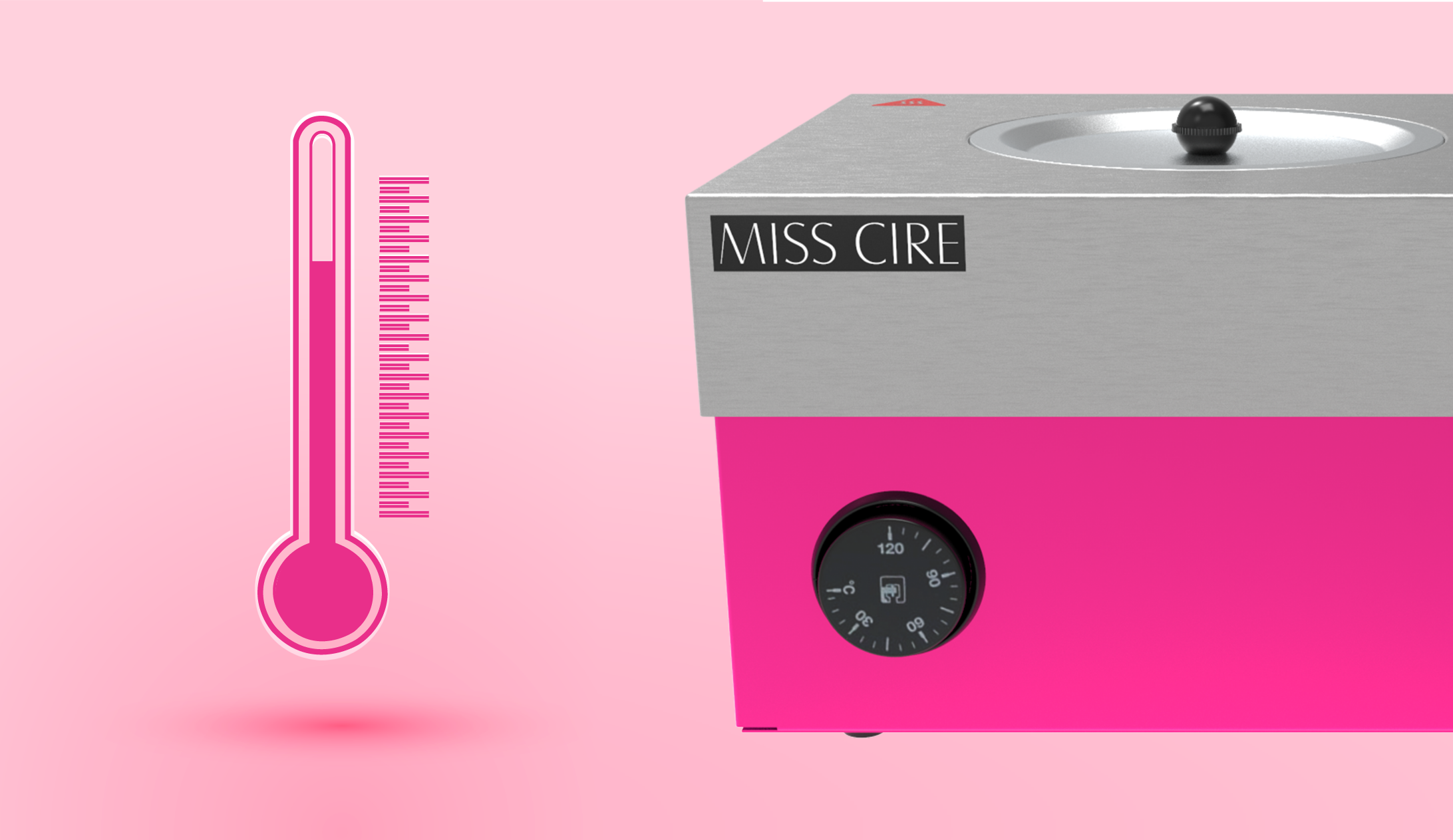 Ideal Temperature Settings for Best Waxing Results
Miss Cire professional waxing supplies and hair removal waxes are premium, and it pays to properly heat the waxes to get the maximum benefits of the product you have purchased. Paying particular attention to how hot your hair removal wax gets is especially crucial because if the wax is too hot, it will burn the skin, and if it's too cold, it won't melt enough to cover and stick to the hair follicles.
Maintaining wax at a temperature of 105.8°F or 41°C or higher is recommended. One California spa says they keep their wax at 150°F or "about the same temperature as a steak you pull off a bar-b-que." The heat is essential not just to adhere to skin but to prevent bacterial growth. Thankfully, wax cools quickly once it touches the skin, so while it won't be brutally hot, you should still be careful.
Miss Cire's low-temperature application Soft Wax products work on all types of hair--coarse or curly, thick or thin. It is especially gentle on sensitive skin and helps soothe, soften, and tighten the skin following the treatment. Our line of soft wax is diverse and includes Blue for especially coarse hair; Pink for especially sensitive skin areas; Natural, non-polymer based; Gold, extra low-temp soft wax; Emerald Green for sensitive skin types; and Cucumber White for extra sensitive skin types. Each is specially designed to work on every variety of skin types and hair thickness.
Hard wax is applied directly to the skin without a strip. This kind of wax is ideal for sensitive areas of the body such as the face, underarms, and bikini. Hard wax is applied warm, not burning hot--130 degrees is ideal-- and should have the consistency of honey at the right temperature. If the wax gets too hot, cool the hot wax by adding cold wax to the heater.
Miss Cire has several types of premium hard wax, with our proprietary stripless hard wax designed with the strength to remove coarse, stubborn leg hair, back hair, and arm hair; but gentle enough for the bikini line. Our stripless hard wax minimizes skin irritation, redness, and pain with a low melting point and an elastic polymer blend that rapidly binds to the protein in hair; and its low affinity for the oil on skin means less redness. The result: a less painful waxing experience which translates into satisfied repeat customers.
Miss Cire's hard wax beans are created to melt evenly and retain their elasticity as they cool. For the ideal stripless wax hair removal process, just apply heat to these low-melting point beads until they become like honey. The Miss Cire Stripless Hard Wax collection consists of Blue and Pink hard wax beads available in both a 23 lb large bag and a 2.2 lb small bag; Besame Mucho Stripless Hard Wax Hypoallergenic Film available in a 2.2 lb small bag; Hyper Definition Stripless Hard Wax available in a 2.2 lb small bag; Natural Honey Hard Wax (non-polymer) available in a 2.2 lb small bag; and Blue Hard Wax for Brazilian Bikini Wax available in a 2.2 lb small bag. Consider purchasing one of our state of the art wax warmers that are guaranteed to achieve the perfect temperature for the ideal texture every single time. Both our Pro Large Wax Warmer and Pro Can Wax Warmer come with a free bag of Miss Cire wax beads.