When to Work Out After Waxing Sessions?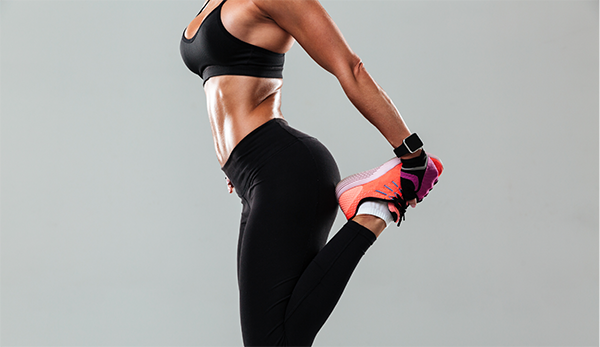 When to Work Out After Waxing Sessions?
Waxing doesn't just strip you of unwanted hair, it exfoliates your skin, removing dead skin cells and leaving a fresh, smooth layer of skin. But what happens when you immediately start to sweat on top of that new skin? A potentially irritating, bacterial bonanza, that's what happens!
Working out immediately after getting waxed exposes the skin to friction and potential bacteria that finds its way to your newly exposed pores paving the way for ingrown hairs, breakouts, and worse--infections. After wax care is essential in avoiding unnecessary irritation and exposure to bacteria. The use of depilatory creams in post-wax care helps immensely, but it's still highly recommended that an immediate post-wax workout should be avoided. It is also suggested that you don't get waxed immediately after working out either.
"It's well known that gym equipment tends to have bacteria. While the skin is rejuvenating from a wax it may be more susceptible to germs; friction and sweat may cause irritation as skin tends to be more sensitive after a wax," says Noemi Grupenmager, Founder and CEO of Uni K Wax Center.
Certain areas of the body are even more prone to post wax workout woes. Skin is especially sensitive and vulnerable immediately after waxing which makes it a prime candidate for bacteria within the first 24-hours post waxing.
"For bikini waxing, it's best to wait anywhere from 24 to 48 hours before you start working out" to avoid infection, says Holly Green, owner of Norabloom Botanicals & Beauty Lounge. "Brazilian treatments, for example, can be hard on the skin, so it's wise to give skin a break for a short period of time. To help speed up the healing process, use cool stones, ice packs, and aloe gel, as they close up the open follicles and reduce swelling."
If you absolutely can't wait to work out, do as low impact a workout as possible. No spinning, no kickboxing. Yoga is best if you absolutely, 100% cannot wait. But still. You should really wait. Your skin will thank you.
Besides waiting about 24-hours post-waxing to workout, pre-and post-wax care depilatory creams are essential in treating the skin and completing the quintessential waxing experience. The Miss Cire Depilatory Cream Collection leaves skin smooth and protected following a depilatory session.
Miss Cire Pre-Depilatory Cooling Gel: Created with anti-inflammatory and antibacterial benefits, this gel deep cleans the skin removing excess body grease, sweat, deodorants, makeup, creams, and perfumes.
Miss Cire Post-Depilatory Calming Oil: When applied directly after a wax treatment, this oil reduces redness and removes wax particles that may remain on the skin while reducing irritation with a formula of high-quality ingredients, lubricating emollients, mineral, and essential oils.
Miss Cire Post-Depilatory Moisturizing Emulsion: This post waxing lotion replenishes the skin with a glowing younger look, quickly absorbing into the epidermis ensuring the skin is deeply re-hydrated. Our unique formula and delicate ingredients protect the skin against drying agents.